Yakiniku Sizzle - Authentic Japanese BBQ Restaurant
In 2016, we came to Hawaii and opened Authentic Japanese Yakiniku Restaurant.

We serve various type of beef such as A5 Rank Japanese beef imported from Japan, Washu beef (Half Japanese Beef, Half US Black Angus beef), and US Prime Beef with Yakiniku Sizzle's original sauces and Japanese style presentations. We have been growing since we opened reflecting our valued customer's advices and thoughts, and many trials and errors.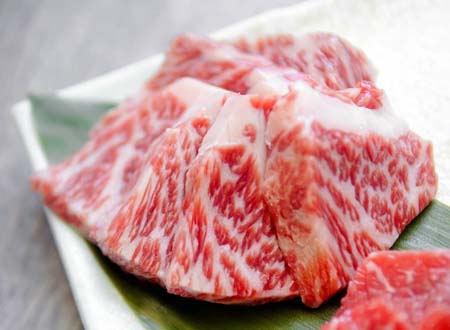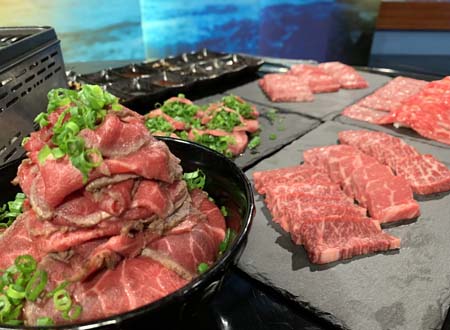 We're small and family restaurant, that's why we're close with our customers, and we can progress flexible. We will work even harder and keep getting better.

Thank you for your continuous support.
What's Yakiniku?
From Wikipedia; Today, "yakiniku" commonly refers to a style of cooking bite-size meat (usually beef and offal) and vegetables on gridirons or griddles over a flame of wood charcoals carbonized by dry distillation (sumibi) or a gas/electric grill. It is one of the most popular national dishes of Japan. The origin of contemporary yakiniku is conventionally considered to have been inspired by similar Korean cuisine.
The present style of yakiniku restaurants are derived from Korean restaurants in Osaka and Tokyo, which opened around 1945 by Koreans in Japan. In a yakiniku restaurant, diners order prepared raw ingredients (individually or as a set) which are brought to the table. The ingredients are cooked by the diners on a grill built into the table, several pieces at a time. The ingredients are then dipped in sauces known as tare before being eaten.
OWNER : Tadashi Yamamoto
CHARACTERISTIC : Cheerful
HOBBY : Golf, Talking with customers

MESSAGE :
My English is not good enough to communicate with our customers, but I like talking with our customers! If you don't understand what I'm saying, our staff can speak English well, fell free to ask me to call them!!!